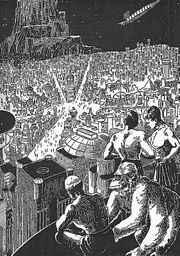 Toonol is a remote Red Martian kingdom located to the east of the Toonolian Marshes. A bleak place surrounded by hostile marshes, its citizens are notable for their extremely objectivist worldview. It is often at war with the neighboring kingdom of Phundahl.
Notable Residents
Edit
Ad blocker interference detected!
Wikia is a free-to-use site that makes money from advertising. We have a modified experience for viewers using ad blockers

Wikia is not accessible if you've made further modifications. Remove the custom ad blocker rule(s) and the page will load as expected.